Outstanding International Scholar Award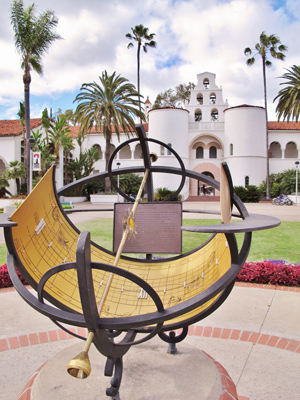 Eligibility
The Outstanding International Scholar Award is given once a year by the honor society Scholars Without Borders. The purpose of the Award is to recognize a distinguished scholar who has demonstrated outstanding contributions to the international arena. The Nominee's entire professional career is considered, but it is expected that the Nominee be engaged in international activities at the time the application is made.
An applicant need not be nominated to apply, but letters of support may be provided (see below). Membership in Scholars Without Borders is not required.
Tenured faculty and university administrators are encouraged to apply. Emeritus faculty are also eligible. Tenure is preferred because it is evidence that the applicant has met traditional SDSU guidelines of professional growth as defined by the Teacher/Scholar Model. Importantly, a successful applicant must have demonstrated outstanding activities that go beyond the applicant's expected research, teaching and administrative duties. Moreover, these activities must have an international component.
Deadline and Submission of Materials
A call for nominations will go out in September with a deadline of November 1st. Nominations should include:
The Nominee's CV
A concise written statement summarizing the Nominee's qualifications
Letters of support (maximum 2) may be provided but are not required
Please submit all nominations to the Scholars Without Borders' Faculty Advisor, Seth Kaplowitz at [email protected]
If there are any questions please submit them via e-mail to [email protected]
Award Ceremony
The awardee is asked to make a presentation during the Spring semester. More details will follow.