Leadership
Meet the Officers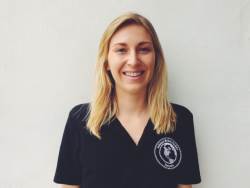 Taylor Trummel: Co-President
Majors: Political Science and Social Science (Emphasis in History)

Minors: Spanish and Teaching English as a Second Language
I grew up moving and traveling often. I've lived all over the United States and traveled extensively throughout North America, Asia, and Europe. Now in my senior year at SDSU, I've studied abroad in Madrid, taught English in Vietnam with an NGO, and interned in Tallinn, Estonia within the US Embassy. During my second year as an executive in SWB, I'd like to continue to encourage student travel and help provide resources for students to find the numerous ways to go abroad.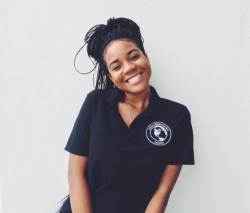 Asha Alshabazz: Co-President
Major: Communication
Minor: Africana Studies
Coming to college, I knew I wanted to study abroad. I had been to Madrid, Spain with my family prior, but for some reason I wanted a different experience on my own, away from my family. This summer, I got the opportunity to study abroad with the Communications department, here at San Diego State. I recieved a scholarship through Scholars Without Borders to study in Switzerland, Germany, Spain, Hungary, as well as the Czech Republic. As a second year executive board member in SWB, I plan on implementing more innovative ways our members can get involved with not only studying abroad, but volunteering and working abroad.
Diana Garcia: Vice President
Major: Psychology
Living in Tijuana, Mexico until age 19, and moving to the United States with no English knowledge, helped me to unexpectedly grow as a person in an intercultural way. Even though, at the beginning, I did not want to leave my home country, moving to the United States has been one of the best decisions I have taken. Besides being able to learn English and Italian, I had the opportunity to study abroad in Germany through an SDSU Exchange program, travel in many areas of Europe and even some places in South America. These experiences abroad combined with my passion for psychology and child development have defined the person who I am now; an undergraduate student highly concerned about the socio-emotional issues that children coming from diverse cultural backgrounds are prone to face during their school years. I am currently doing research at the Rady's Children Hospital, volunteering at San Diego Youth Services and working at the SDSU Study Abroad office in order to be a well prepared School Psychologist and a great resource for students in this organization who are interested in similar activities.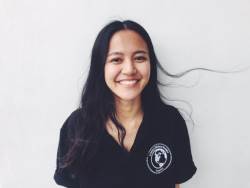 Irish Parducho: Activities Director
Major: Biology
Minor: Interdisciplinary Studies (Honors)
At seven years old, I immigrated to the United States and left my home country, the Philippines. I have built a great life and taken advantage of the many opportunities here in the United States, but I also frequently go back to the Philippines to reunite with my extended family as well as immerse myself in my own culture and my roots. This experience of duality has helped me progress as a multi-faceted person and undoubtedly shaped who I am today. Through Scholars Without Borders, I want students to see how attainable and incredibly rewarding it is to pursue international experience and education and further raise awareness of important global issues.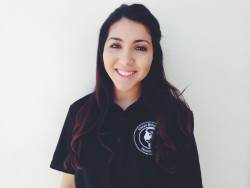 Monica Curiel: Finance Director
Major: International Business (Emphasis in Italian)
I have gone to many different countries like France, Belgium, Italy, England, Germany, and Mexico. I will also be studying abroad in Fall 2018 in Milan, Italy. I joined Scholars Without Borders because I wanted to connect with people from different cultures and unite with people who have the same interests as me. It is amazing to know that everyone in this organization wants to study abroad or get involved internationally in some form. As Finance Director, I will make sure your dues are being used to the full extent to provide those with financial need the funds to make studying abroad possible. I will make sure everyone benefits from this club in one way or another. Thank you for being apart of this amazing organization.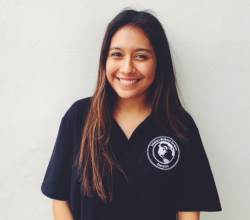 Bree Garcia: Marketing Director
Major: Marketing
With both my parents being from Mexico, I grew up visiting family still living there and also with a unique cross-cultural upbringing that had a strong Mexican influence. After graduating high school I went on a class trip and spent a week in Italy and a week in France. I also got the opportunity to study abroad in Nantes, France during the Spring 2015 semester and travel to 6 different countries. I joined SWB because I wanted to become more involved in campus and gain knowledge on current events and the constantly changing political climate. I hope to help students be aware of upcoming events and activities by promoting them around campus and also keeping the website up to date.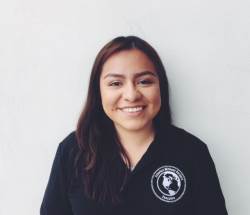 Ivette Gonzalez: Membership Director
Majors: Psychology and Spanish
Minor: Biology
I have always liked to travel but did not really have an opportunity to do so before college. This summer I have the opportunity to go to Argentina and study the Latin American history with locals as well as some other Spanish courses. I am excited to be learning Spanish in a different country and learning more about the culture. I hope to be able to do research abroad as well as volunteer. I joined Scholars Without Borders because I really liked how they focus on helping students go international. Living in another country for some time can help a person grow and get out of their comfort zone. In my position I will help to keep members informed about our opportunities.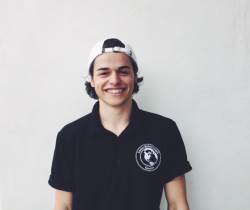 Sebastian Schneider: Outreach Director
Majors: Marketing and Psychology
Being a foreign student from Germany I am currently having my study abroad experience every day and I love it. I joined Scholars Without Borders to encourage and help other students to fulfill their dream of studying abroad. Our egocentrism often prevents us to see the big picture. Traveling is an amazing way to escape this self-built prison.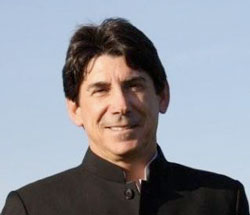 Seth Kaplowitz: Faculty Advisor
Seth M Kaplowitz is a former real estate executive with an extensive amount of development and construction experience. In 2010, after returning from Asia where he was developing property in Phuket, Thailand, Hong Kong and Shanghai, China he began serving as a Lecturer on Business and Real Property Law, and Negotiations in the College of Business Administration at San Diego State University.
Presently, Mr. Kaplowitz is a partner in the North County San Diego law firm Blumberg Law Group where he specializes in business, construction law and dispute resolution matters. He is a candidate for an LL.M, Masters in International Law, at the University of San Diego School of Law and a visiting lecturer at Wuhan University, Wuhan, Hubei Province, PR China.
In addition, Mr. Kaplowitz serves as the Faculty Advisor to Scholars Without Borders, a student run Honor Society, serves on numerous committees and mentors teams at the Zahn Center for Innovation at San Diego State University.
2016-2017 Officers:
Co- President- Taylor Trummel
Co- President- Asha Alshabazz
Vice President- Diana Garcia
Activities Director- Irish Parducho
Finance Director- Monica Curiel
Marketing Director- Bree Garcia
Membership Director- Ivette Gonzalez
Outreach Director- Sebastian Schneider
Faculty Advisor- Seth Kaplowitz
Faculty Advisory Board:
Teresa Donahue
Allen Greb
Anne-Charlotte Harvey

Stuart Henry
Jane Kalionzes
Tom Novotny
Adrienne Richart
Alan Sweedler
Sandra Wawrtyko
Steve Dahms
Jess Ponting
Kate Swanson
Dena Plemmons
Mark Ballam
Charles Toombs